Hotel
Laguna Faro Suites, between design and romance
Laguna Faro Suites originates from an intuition, from the desire to combine an incomparable view and the hypnotic magic of the sea with high-class, nonetheless authentic, hospitality, not formal but with rare levels of personalisation.
The bistro will offer you an extremely well-prepared breakfast, with excellent quality products and a suggestion of regional delicacies. The rooftop bar and our infinity pool (outdoor), our wellness area with sauna, Turkish bath, a relaxation area, a fitness room, and a large garage are just some of the services reserved for our guests. Alternatively, you can enjoy the magnificent Spa of about 900 square meters and the Sky Gourmet Restaurant, both on the top floor of the Laguna Palace Hotel, with a breathtaking panoramic view, only a few meters away from the Laguna Faro.
In order to guarantee maximum relaxation and privacy, the Laguna Faro hotel is reserved for adult guests (young people aged 18 and over).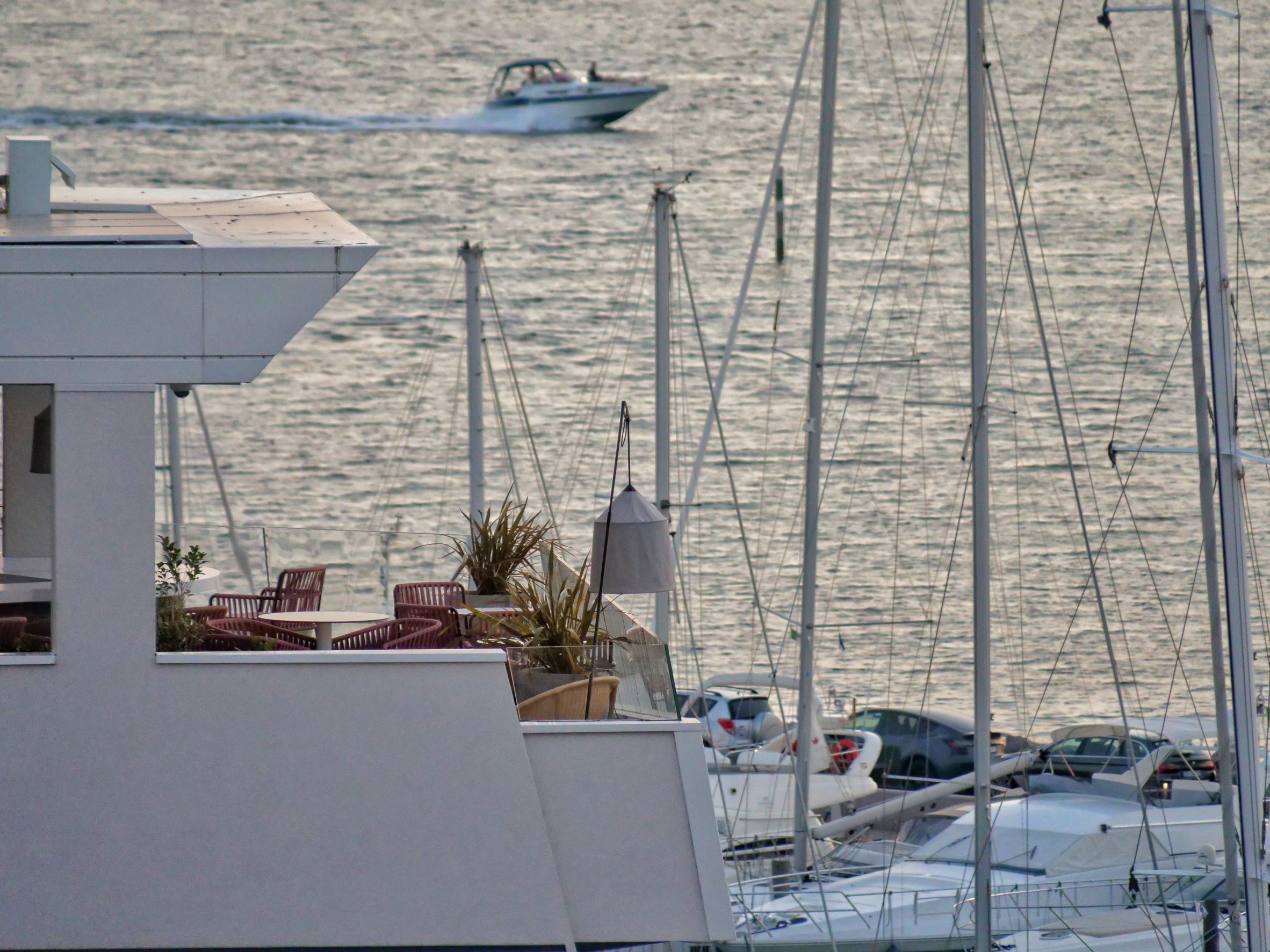 Refined and for adult guests only
Concept
Empathy and connection with spaces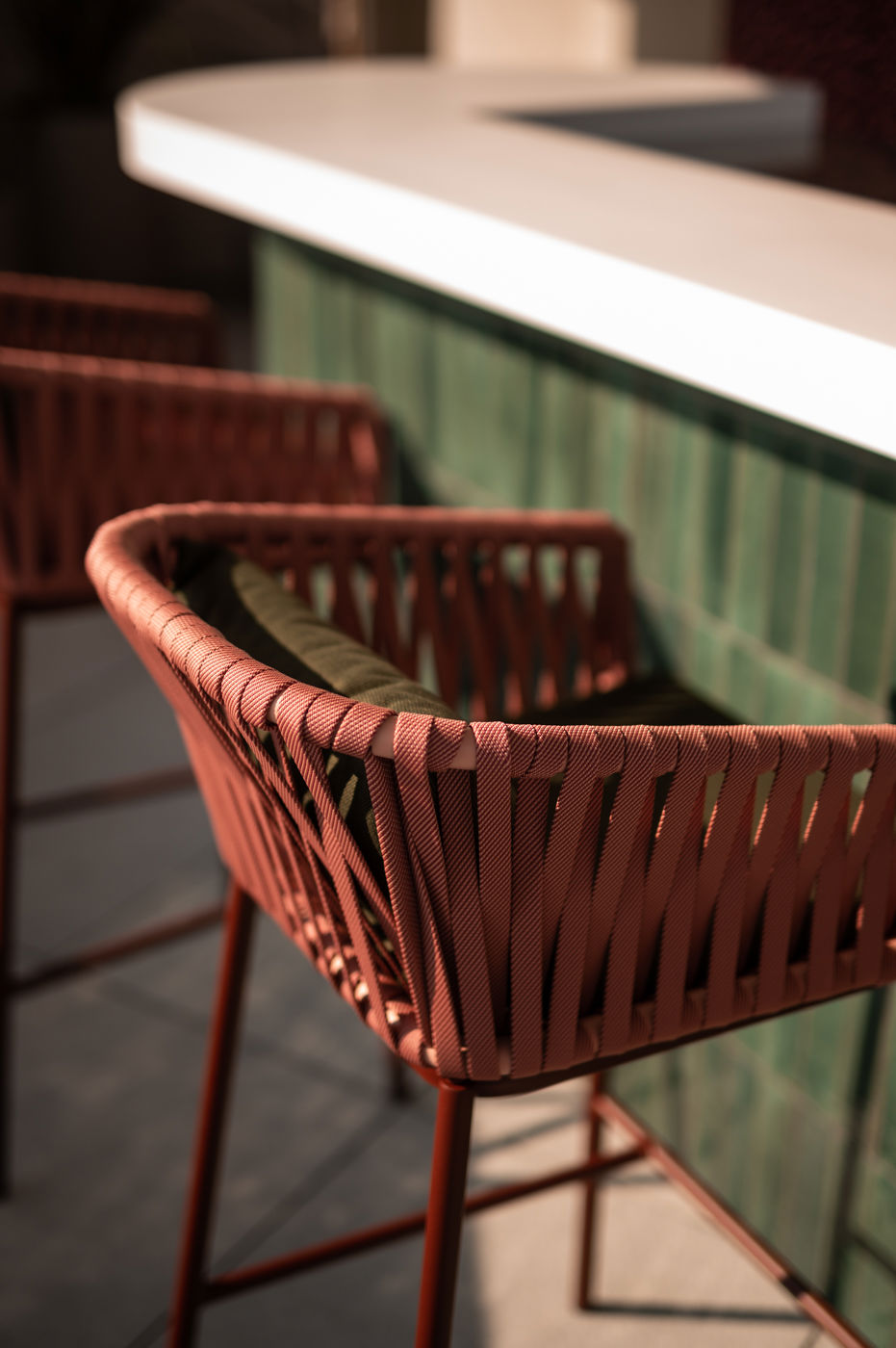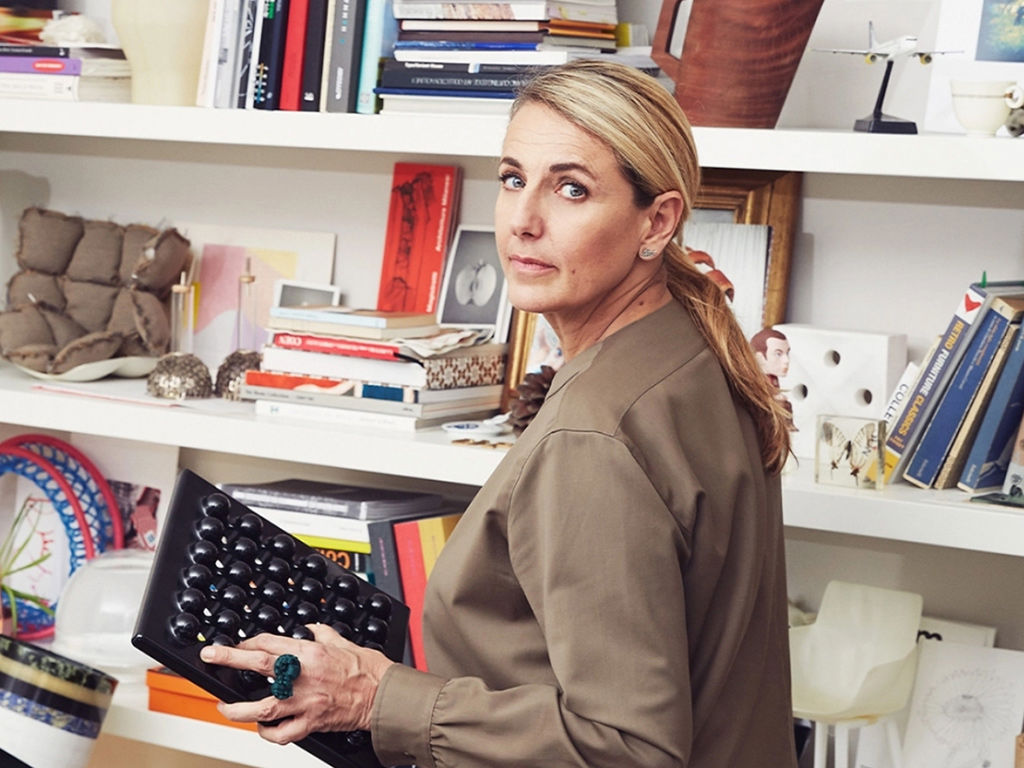 Patricia Urquiola
In a place where the equilibrium between man and nature is such an important and delicate one, the inspiration for the project came from observing the place in which the Laguna Faro Suites is located, with the desire to capture all the small details of beauty that make it unique.
In the intricate system of islands and natural canals of the Grado lagoon, the brackish water of the sea joins the mainland, generating a mixture of colours that fade from earthy hues to blue, passing through the bright shades of green.
In addition to the natural elements of the place, we also wanted to include in the project the memory of the gesture of man, who has adapted his habits and technologies to the surrounding environment. There is a strong reference to the use of ropes, straw, reeds and wood, elements found in the traditional constructions called Casoni, once inhabited by fishermen in the lagoon, and which guided the design choices.


Patricia Urquiola: designer and architect
Archest: General design and coordination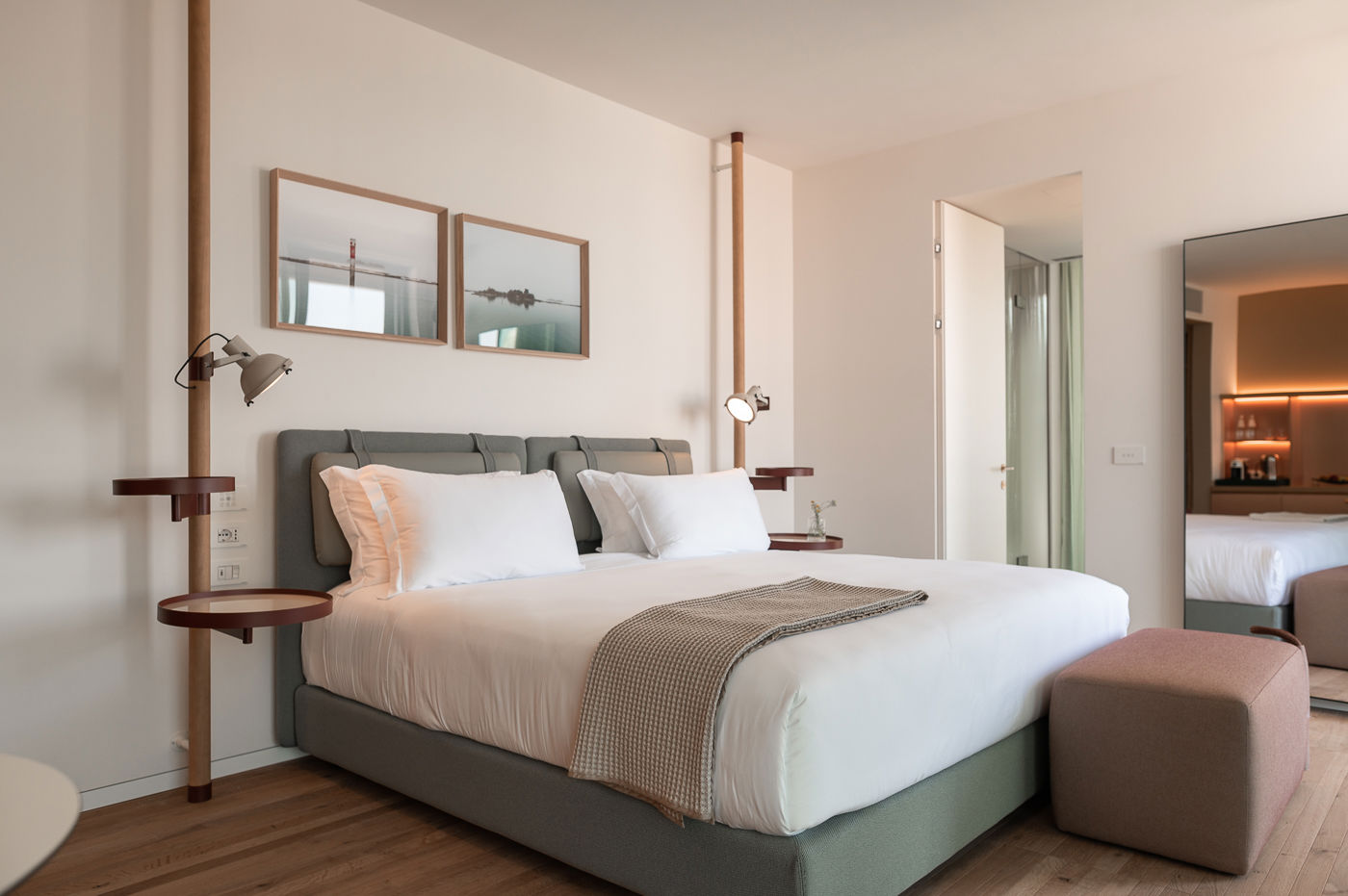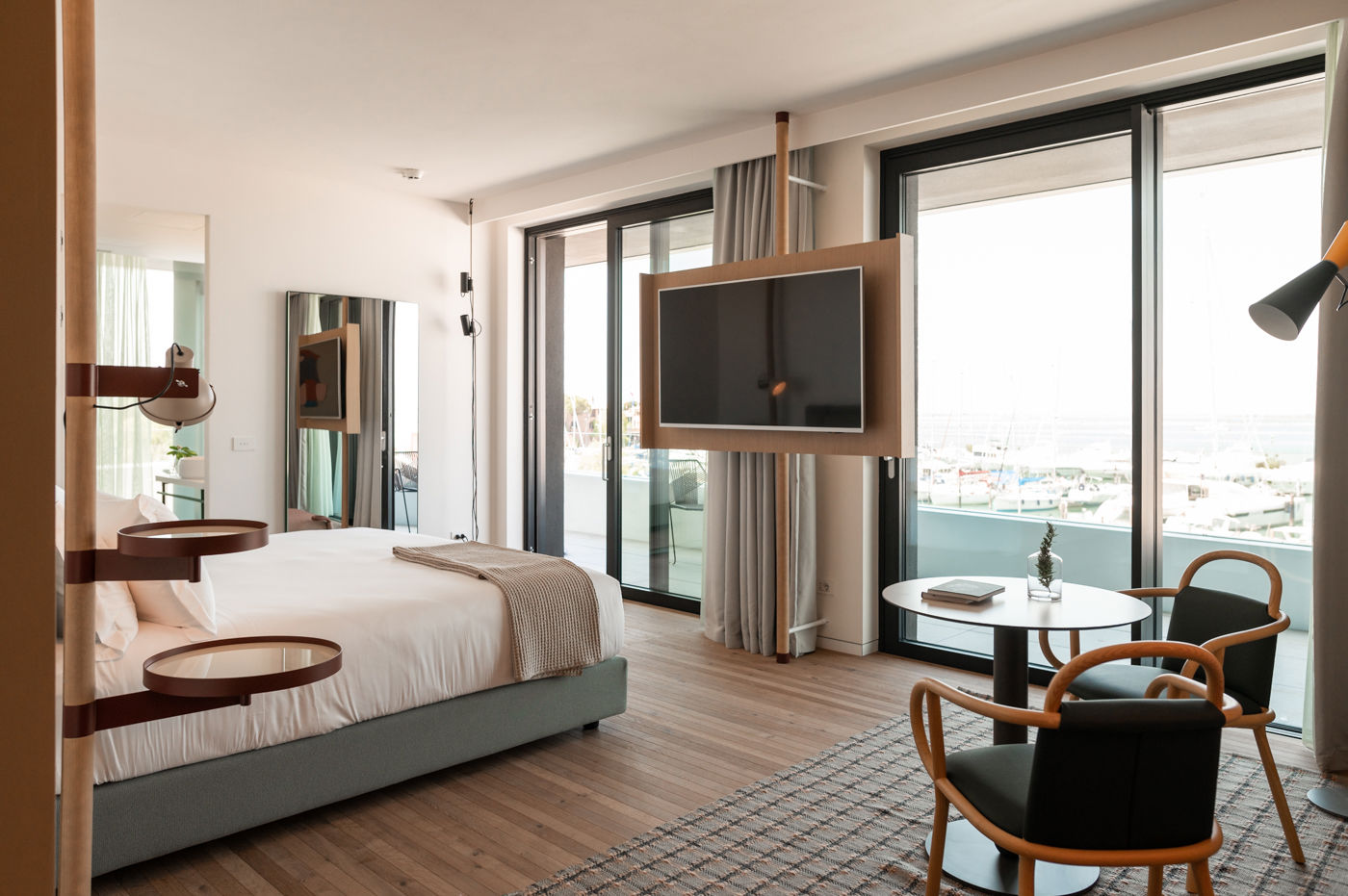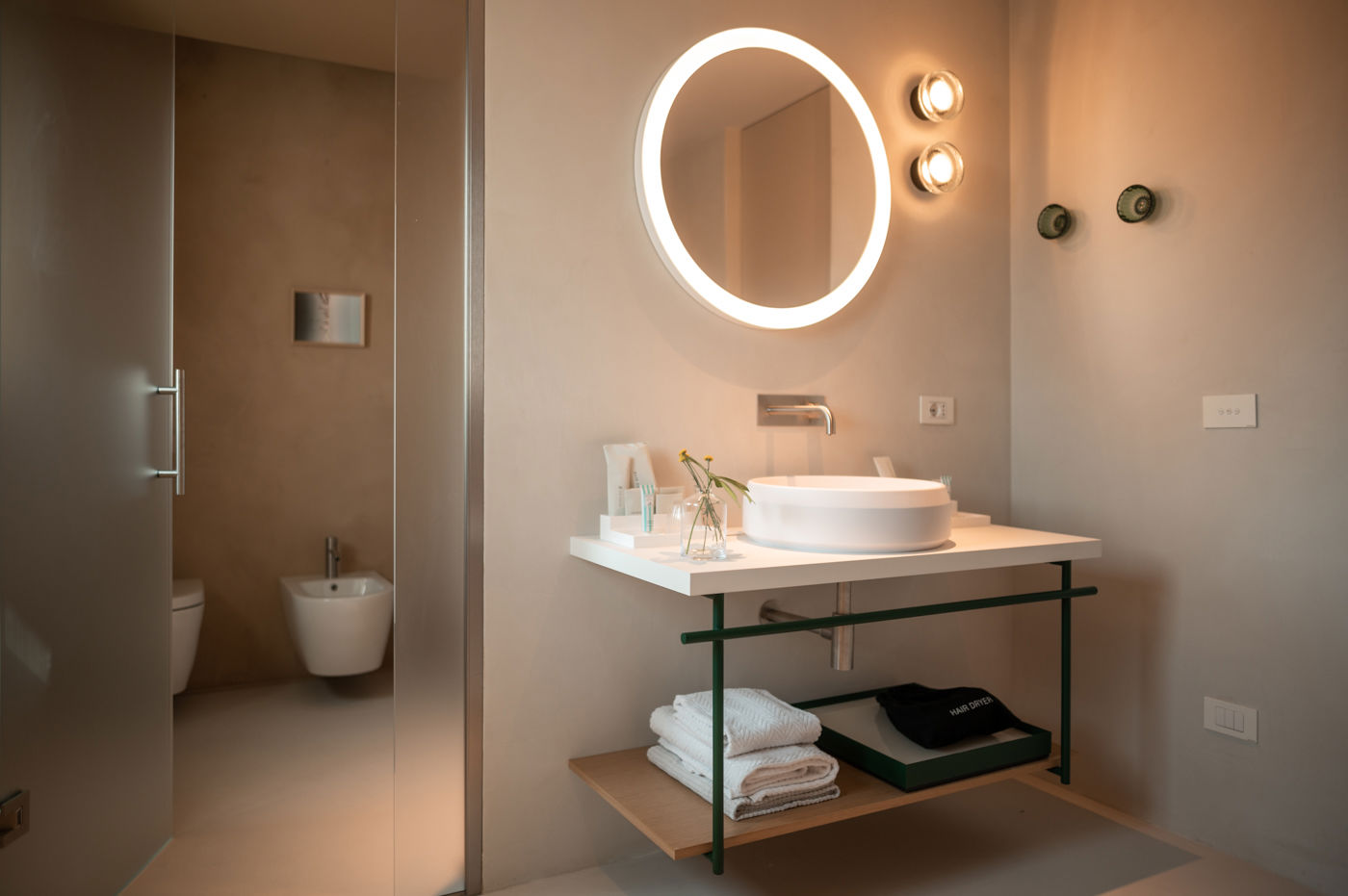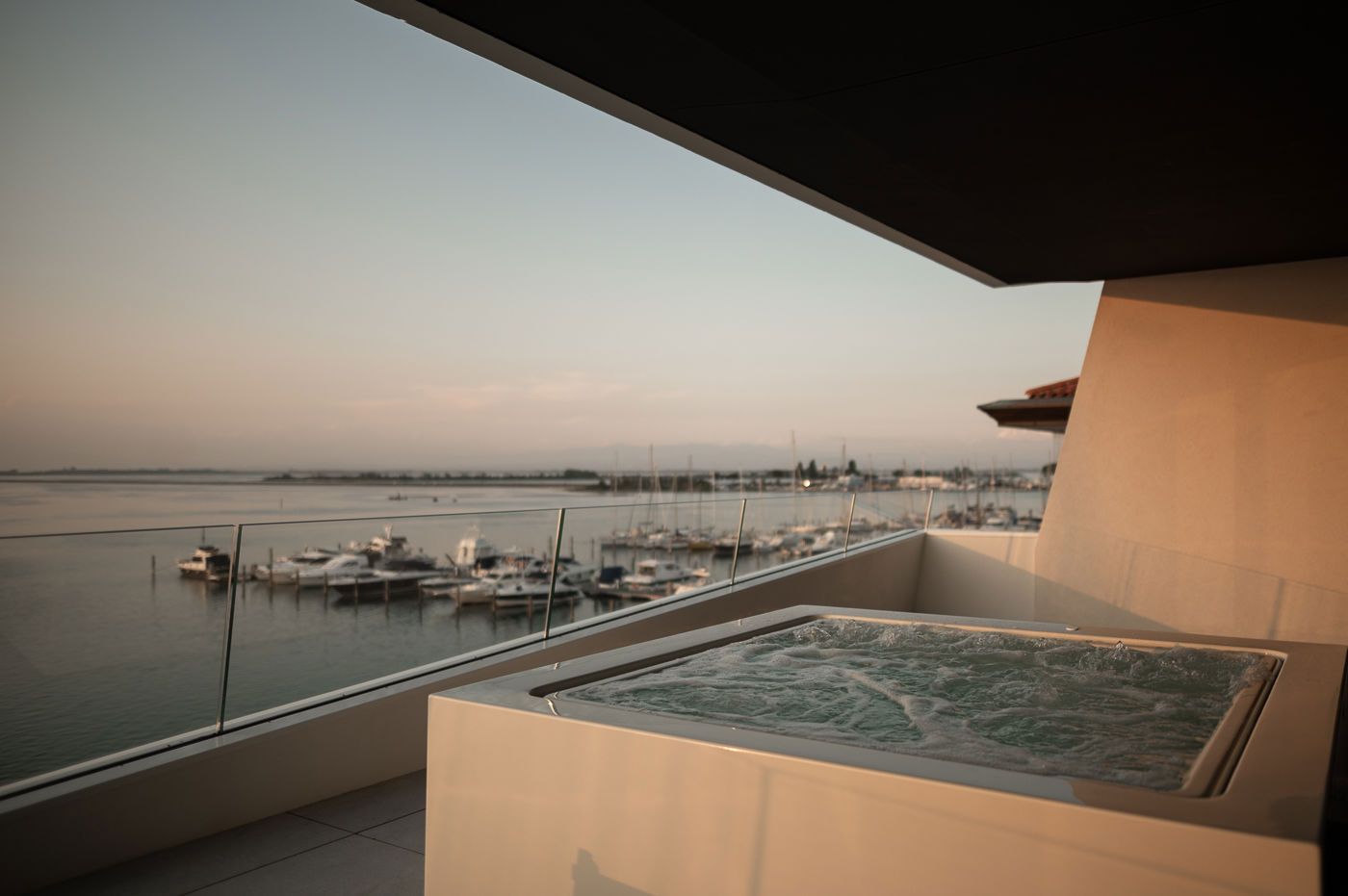 Suites and Rooms
34 suites and rooms for a comfortable and relaxing stay
Our 34 suites and rooms, almost all of which overlook the coastline, have been designed by architect Patricia Urquiola's studio with warm tones and designer furnishings. We have tried to imagine all the comforts and amenities a modern, sophisticated traveller could aspire to. The spacious terraces of this 4superior star hotel in 4superior will be the ideal oasis from which to enjoy a beautiful sunset, while sipping an aperitif, in total privacy.
Facilities
What makes us unique
Wellness Center
(Sauna, Turkish Bath, Relaxation Area, Fitness Room)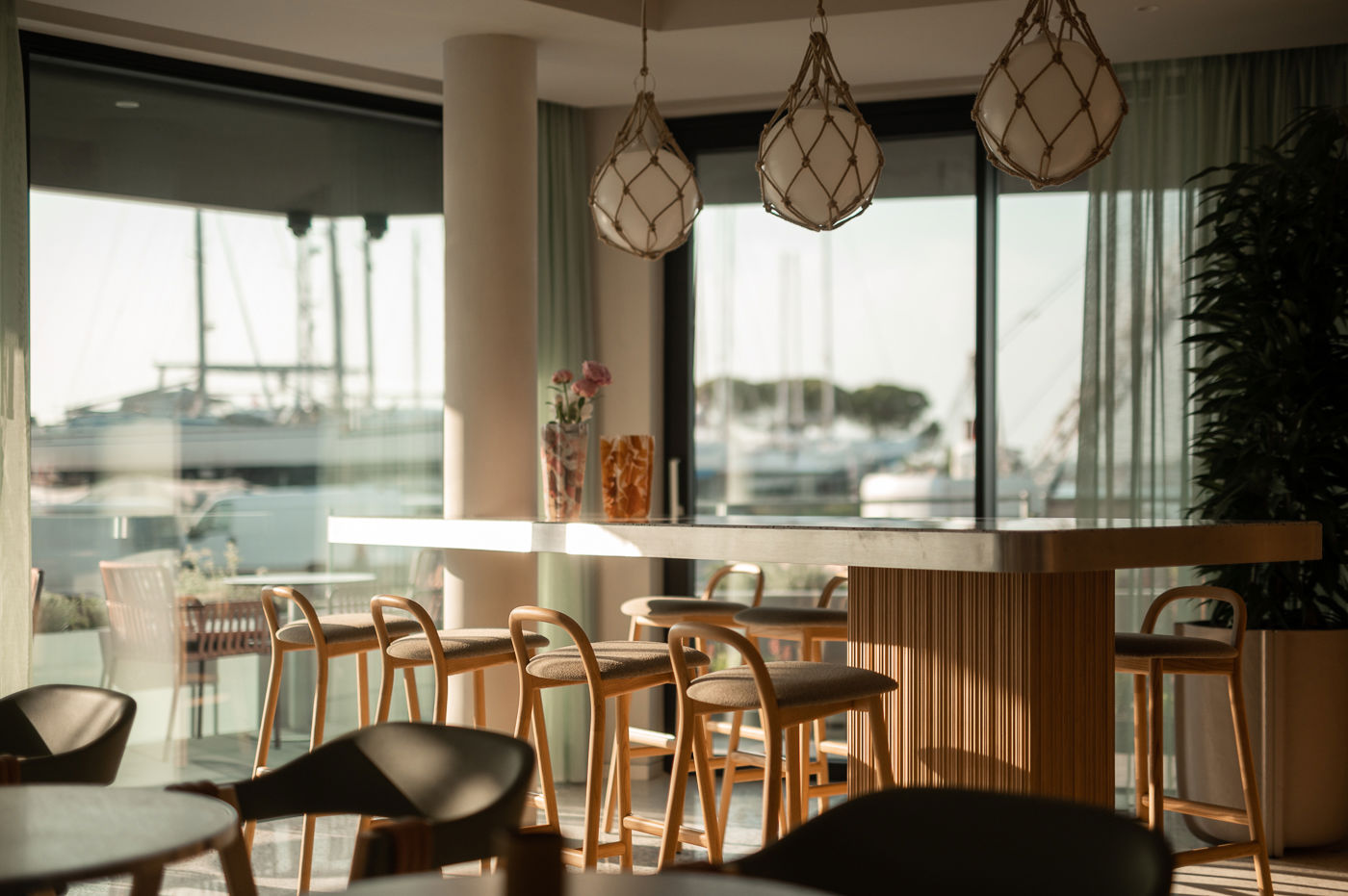 Bistrot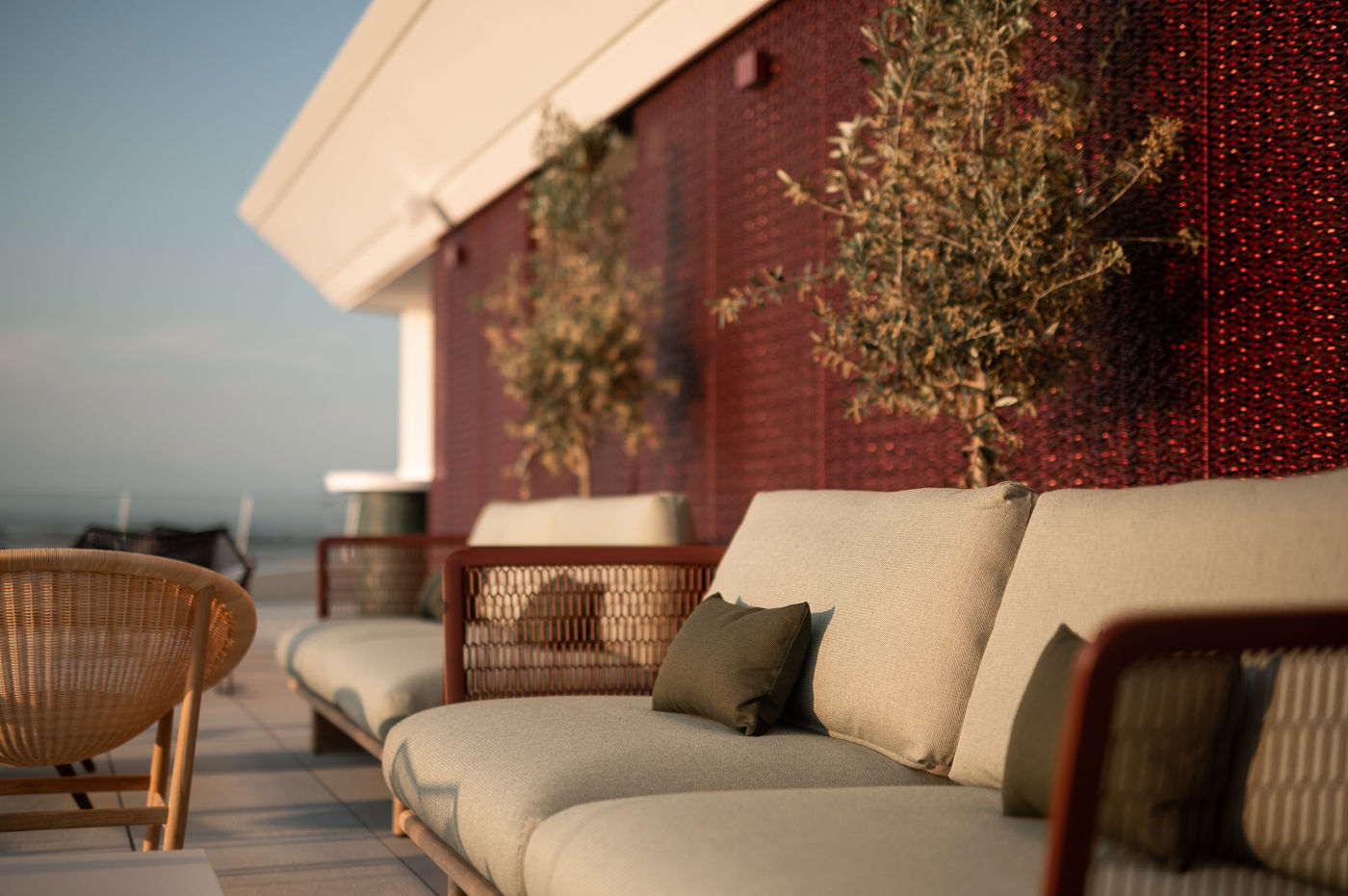 Roof Top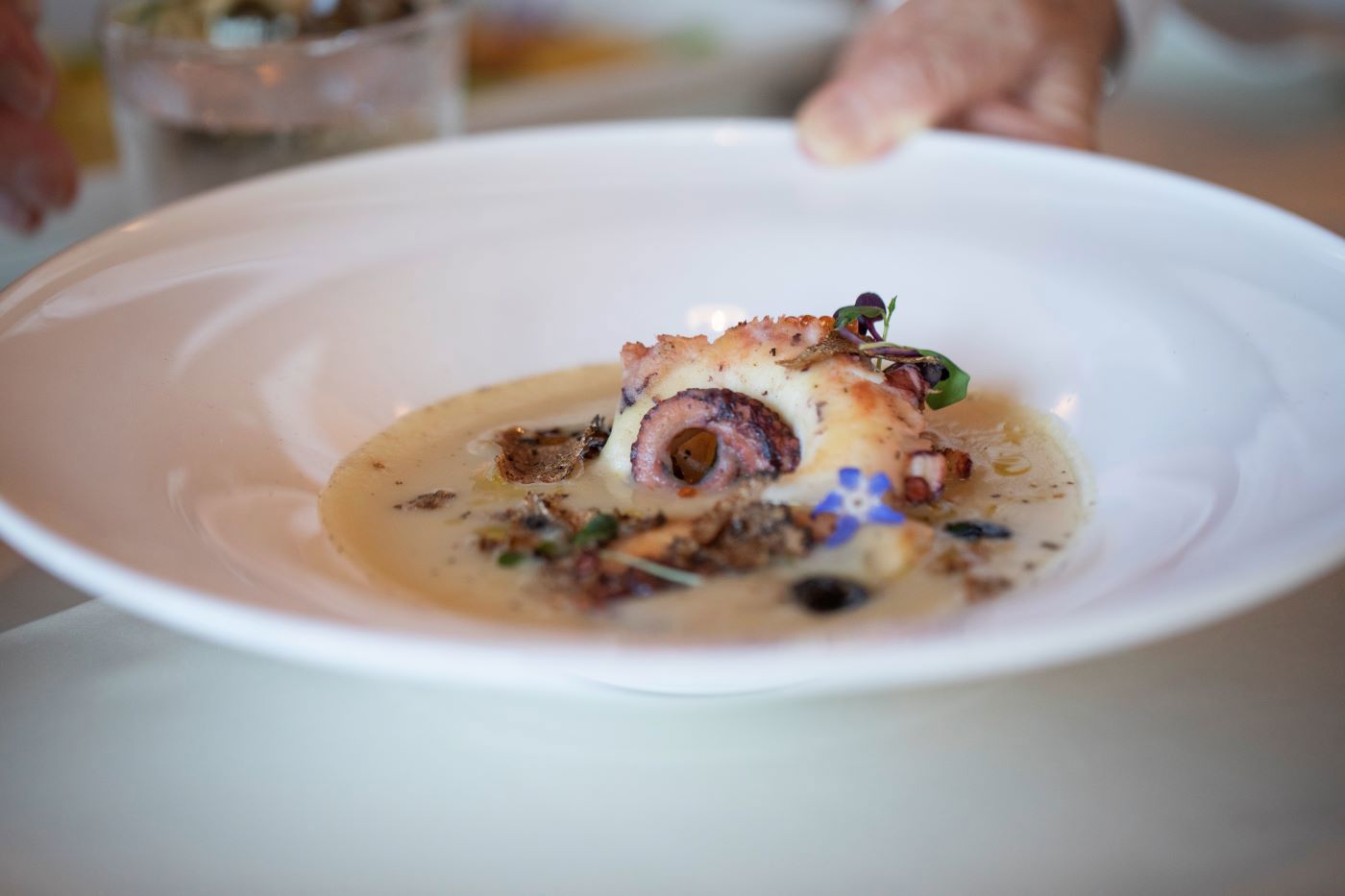 Sky Gourmet Restaurant